A good coach will make his players see what they can be, rather than what they are.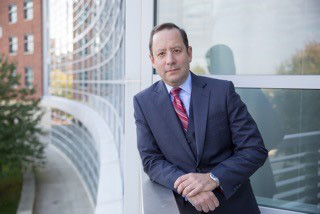 Why D3?
Sales people are truly unique. They are at the front lines of client interactions and often work outside of the home office. Over the years, we have seen many different sales training techniques throughout many different firms—from the very good to the very bad and everything in between. The fact is that there are many good firms who can deliver quality training to sales people, however 6 months later, many of these sales people remember very little from their training session and fall back into old habits. This is a waste of time and money with very little return on investment. At D3, we believe ongoing reinforcement and progressive education is what is needed to continually get improved sales performance with desired results.
A holistic approach.
As the Dean of Business Development and Client Service Academy at a major Corporate University, David saw these short comings first hand. Client facing people need to be looked at holistically—one size does not fit all. Proper assessment, followed by appropriate education and specific sales coaching—then repeating this cycle—will reap benefits beyond the generic approach. At D3, we believe one-on-one coaching for both sales representatives and managers—motivation, proper techniques, communication, team work, and practice are all part of the recipe for success.
The D3 difference.
We build a strategy to raise the bar. Once we assess and understand your situation, we work together to develop an action plan designed to help your sales representatives and managers on a broader and deeper level. Manager buy-in and support is critical at this juncture to the ultimate success of these undertakings. We then coach around this plan and reassess performance outcomes with you. Additionally, we can provide guidance around hiring sales people and consult with you on both sales process and strategy.
PMI partnership addresses larger coaching needs.
For larger engagements, David is a Partner at Performance Methods, Inc. (PMI)–a sales performance consulting and training organization that delivers customized solutions to industry leading organizations around the globe. Their values are aligned with D3 and David has worked closely with this firm previously. As an industry leader, PMI has made the Training Industry's 2016 Top 20 Sales Training Companies List for the 9th consecutive year. Together, we bring our clients the best solutions to meet individual their needs.
PMI's unique approach provides clients with sales, account management and sales management solutions that are:
Contemporary, integrated and built upon a proven customer engagement mode
Customizable to fit the uniqueness of the client's business, vs. standard "out-of-the-box"
Based on understanding how customers define value and what matters most to them
Designed to equip and enable clients to Engage/Win/Grow™ effectively with customers.
Testimonials
"David Polansky brings a rare combination of insights to the sales performance market. His experience in sales and business strategy, complemented by his keen insights into people and how they learn, enable him to create value for his clients. David understands the issues that are essential to raise sales effectiveness, as well as how to solve them…because he's been there and done it."
— Steve Andersen, President and Founder, Performance Methods, Inc.
"I have worked with David both when he was my client and my colleague. He has an extremely strong understanding of both the sales and sales management processes. He has an outstanding track record in building and enhancing sales cultures resulting in an extraordinary performance. He is keenly aware of what needs to be done to manage and motivate salespeople in order for them to be as successful as possible. He is also a loyal and committed partner who understands how to build and maintain relationships."
— Eric Baron, Founder, The Baron Group
"David is a great coach/mentor and is committed to helping you achieve whatever goals you set for yourself. I am beyond thrilled with the results that David has helped me to achieve. I know I would not be where I am today without his guidance, patience, and support." He listened, foremost, and helped me identify the challenges I was having. The difference maker was that he knew how to help me address them in a methodical way, and coached me to the path of to greater success professionally. David did not hesitate to tactfully, but directly, point out areas that needed to be considered in a different way. and He proved to be right 100% of the time with his observations, coaching, and suggestions, which as a result has led me to grow my book of business today."
— S.B., Vice President, Large Financial Services Firm