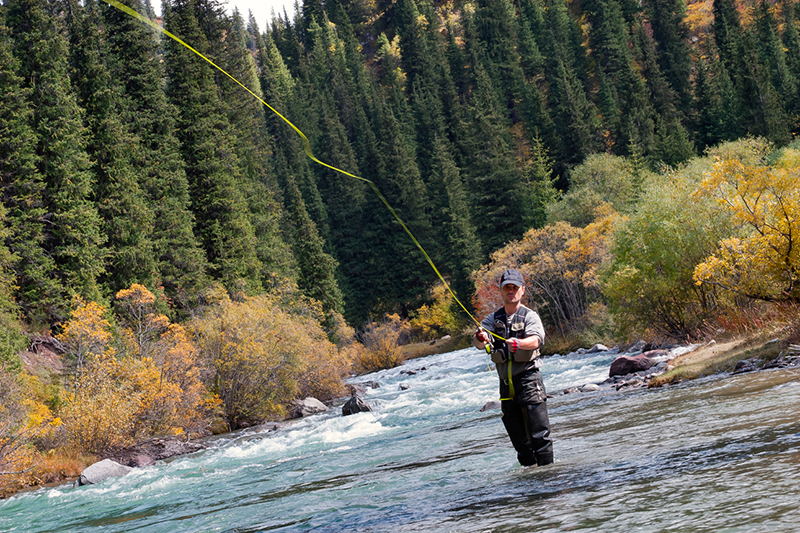 This past August, I had the opportunity to travel to Montana and fly fish some of the ultimate trout rivers in the United States. I fished with two different guides from the same outfitter. Both were in their 30's and knew the waters well, but that's where the similarities ended.
The first guide was engaging and curious about what I wanted to get out of the day. He asked about my profession and was great at making small talk. He talked about his philanthropic endeavors and his journey through life. He took the time to give me feedback on my technique so that I could become better at casting. That day, we caught many fish, though only one trout. Nonetheless, I had a thoroughly great time. I took his card and will most likely use him on my next trip to Montana.
The second guide was a co-owner of the outfitter. He had a bad attitude from the moment we met – and he was angry most of the day at something that another guide did that day. I could feel the tension as we were floating down the river in the drift boat. The guide grunted disapprovingly when I missed a cast. He clearly felt like he was doing me a favor. We caught many trout that day, but the experience was awful. Despite catching fish, I will not use him again, nor will I recommend him or his shop to anyone.
Here are some thoughts for salespeople to think about:
What is the experience that you are creating for your clients?
Cost may be important up front, but it becomes less so to your clients over time. It's the relationship.
Take the time to understand their needs. Show them that you care.
Make it easy for them to do busy with you. Set expectations. Make any internal handoffs easy for them.
Take care of the little details. Most of us offer products that can found elsewhere.
Your clients aren't a number – don't make them feel that way.
Think about the great buying experiences that you have had. Wouldn't you want your clients and prospects to have that feeling? Personally, I would gladly give up catching more fish for a great experience out on the water. So, as you navigate through your pipeline or are speaking with current clients, ask yourself how you can make their involvement with you and your Firm a great one. Hook them with the experience…
SaveSave
SaveSave
SaveSave
SaveSave
SaveSave
SaveSave
SaveSave